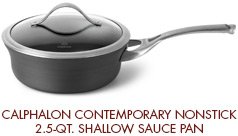 The very best barbecue sauces aren't found in the grocery store – they're made from scratch, slowly simmering a base of tomato sauce or mustard in a sauce pan or stock pot with a variety of spices, vinegars and sweeteners. Chances are, the kind of barbecue you prefer depends upon where you live.
Kansas City Style
A favorite even outside of Missouri, this classic Midwest barbecue sauce has a rich tomato base sweetened with brown sugar or molasses and then finished with savory spices and a splash of tart vinegar. The result is an extra-thick sauce that is brushed on top of ribs or brisket, leaving a generous coating that gets even more flavorful when cooked over an open flame.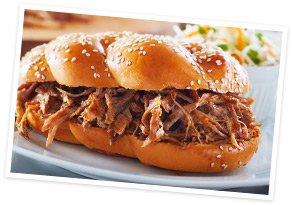 Texas Style

Beef is king in Texas, especially mesquite-grilled and served with a side of "mop sauce" – a thin but very flavorful barbecue sauce that is "mopped" on briskets or ribs to keep them moist during cooking. It's tomato-based, but not overly so, with vinegar and Worcestershire. And because it's Texas, chili powder, ancho powder, cumin or pepper are often added to give mop sauce a bit of an extra kick.

North Carolina Style

While the eastern half on North Carolina prefers a thin, vinegar-based sauce with plenty of black or cayenne pepper and white sugar, the western half likes their barbecue sauce just a little bit thicker, with added tomato sauce or ketchup and brown sugar to balance out the tartness of the vinegar, and cayenne pepper for kick. No matter what side of the state you're on, it's pretty much delicious.

South Carolina Style

A true state divided, South Carolina is home to at least four different regional barbecue traditions. But many experts say that South Carolina is most famous for their mustard-based sauce with vinegar and spices. This tangy sauce is thin but intensely flavorful, and is especially delicious on a pulled pork sandwich.

Memphis Style

While many barbecue-lovers in this historic town love traditional "wet" barbecue sauce, it's the dry rub that really sets Memphis apart. Pork shoulders, ribs or butts are smoked or cooked plain, then sprinkled with a mixture of spices that can include pepper, chili powder, garlic, paprika and more.

​​