Pizza Pans
Filters
selection will refresh the page with new results
Collection
refinement Collection group
selection will refresh the page with new results
product-list-page-filter
Color
refinement Color group
selection will refresh the page with new results
product-list-page-filter
Price
selection will refresh the page with new results
product-list-page-filter
Product Results
Showing 1 of 1 results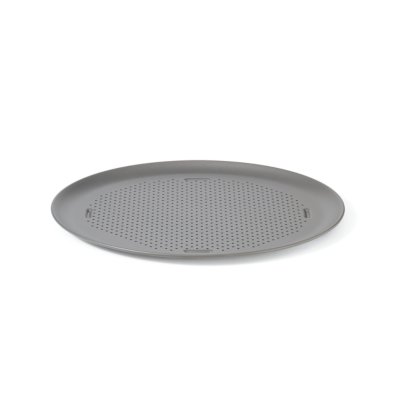 Calphalon Nonstick Bakeware 16-Inch Pizza Pan
Calphalon Nonstick Bakeware 16-Inch Pizza Pan
This item is currently not available.
The selected quantity is currently not available.
Give homemade or even store-bought frozen pizzas a perfectly browned crust when using Calphalon Pizza Pans. These perforated individual pizza pans allow air to circulate for a crispier, perfectly cooked crust by evenly cooking pizza. Calphalon small pizza pans have an interlocking nonstick layer to deliver high-performance release. Pizza can be removed cleanly for beautiful results and easy cleanup. For reliable pizza bakeware that you can count on, bring Calphalon pizza pans home to your kitchen today.